Available: Español
Hunter Biden continues to generate controversy. This time, the son of the Democratic president was heard on a recording proposing the unionization of prostitutes in the USA.
The 2018 recording was on the computer that Biden lost. However, the comments are nonetheless revealing. In them, the president's son says that prostitutes should be unionized to "protect themselves," adding that they do a job "like everyone else."
"Your dues are the fees you pay for advertising. Whoever does this first will run the biggest union in the country," the Burisma ally said.
For him, unions are organizations intended for "certain" types of people, specifically the "traditionally uneducated minorities" What are those minorities?, the recording does not say.
The controversial son's proposal, moreover, would regularize pimps. For Hunter with this system of unionization pimps could be qualified "as you qualify non-profit organizations".
"*" indicates required fields
On this matter there are also text messages, says the Daily Mail. These show that Hunter spent large sums of money for sessions with prostitutes in cities across the country. He also admitted to having interacted at length with strippers, whom he found intelligent and "business savvy."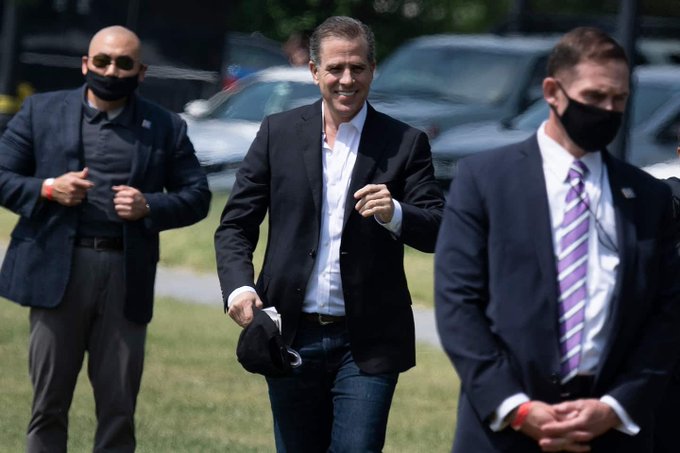 Said recording and text messages were obtained from the computer that Biden abandoned. This laptop somehow found its way into the hands of people close to former President Donald Trump, among them, Steve Bannon, one of his ex-strategists.
In other operations of the same type, these alleged text messages from Hunter showed him logging on to a website, making a contract and paying online. Among the numerous prostitutes, Biden ordered a Russian one, with whom he recorded himself having sex, according to the New York Post.
Rafael Valera, Venezuelan, student of Political Science, political exile in São Paulo, Brazil since 2017 // Rafael Valera, venezolano, es estudiante de Ciencias Políticas y exiliado político en São Paulo, Brasil desde 2017