Leer en Español
In the United States there are probably no states more distant and, at the same time, more similar than Texas and California.
Despite their political differences, Texas and California share more in common than they appear. Both have a growing Latino population: In both states, about 30% of the population speaks Spanish and English.
Texas and California together account for 23% of the country's GDP. If each state were an independent economy, California would be the fifth-largest economy globally and Texas the tenth.
Despite their good results, both states have different models of development. California has opted for a high-tax model and a growing role for the state in the economy, while Texas opted for a low-tax model and a small state.
To account for the government's size, per capita public spending in California was $11,634 per capita in 2019, while in Texas, it was only $7,983. California also charges as much as it spends, as it has the highest marginal income tax of all the states in the Union, 13.3%. In Texas, this tax is prohibited by its constitution.
In California, 35% of the collection depends on the richest 1% taxes, citizens that the state has tried hard to drive away. It is no coincidence that Elon Musk and other millionaires have chosen to move their operation centers to Texas.
In fact, this phenomenon is not exclusive to the wealthiest. Today, Texas has become the preferred migration state for thousands of Californians. Between 2006 and 2016, more than 300,000 Californians chose to move their home to the "Lone Star State."
Why are thousands of Californians moving to Texas?
Despite the social rhetoric and the state's extensive role in California society, the reality is that California maintains one of the highest poverty rates in the country at 19% and the largest number of homeless people in the country at over 151,000.
One of the reasons for these high rates of homelessness is California's housing shortage. Regulations, construction taxes, as well as the requirement that new homes have solar panels have caused a housing shortage of 3,000,000 to 4,000,000 units (equivalent to 20-30% of the current housing stock).
On the other hand, Texas has a 12% poverty rate and a homeless population of 25,000, six times less than California. The essential difference is that in Texas, anti-poverty policies have focused on attracting businesses so that its inhabitants have stable jobs that do not depend on the state.
While California is experiencing an outflow of workers, Texas' population is growing faster than any other state in the Union, partly driven by high immigration.
The pandemic has affected traditional industries in California, from film to technology. Many workers who once lived in San Francisco for a few years to make money and work at a technology company, now with the availability of remote labor, do not need to face these high living costs. Today, a computer scientist can work at a Silicon Valley company from a more affordable state or even another country.
The high cost of living in California has also led to the disappearance of less qualified labor, making it impossible for a low-income person to aspire to pay rent in cities like San Francisco and Los Angeles, forcing them to leave the state for other more affordable housing.
Texas: An oil economy that migrates to renewable energy
Texas has benefited greatly from its oil which is abundant and for years was the backbone of its economy and responsible for 40% of the production in the United States. Oil money has been a lucrative activity that has attracted migration to the state and resources that have allowed it to be fiscally sustainable despite the absence of income tax.
This growth was not always so. Easy oil money made the state dependent on this resource and during the 1980s, the price of housing became prohibitive for people and businesses not involved in oil activity.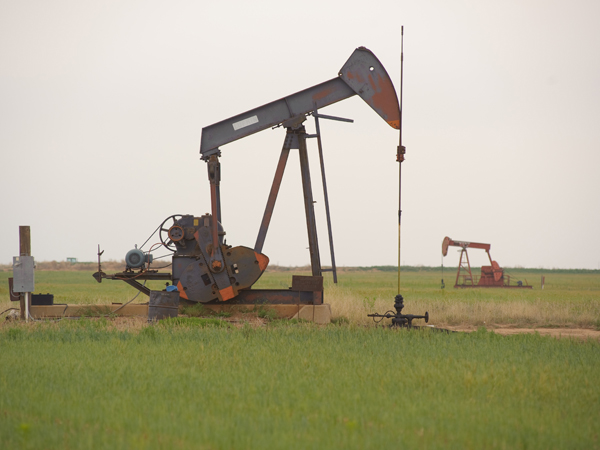 Although Texas never abandoned its economic model around oil activity and even ventured into fracking, "the one-star republic" learned from the past and has sought to present itself as a business and start-ups friendly state, a strategy that has begun to take effect, as Houston has become one of the main technology hubs in the United States.
Companies such as Hewlett Packard, Tesla and more than 33 companies in the technology sector have decided to migrate from California to Texas, where they find a more business-friendly environment and a competitive tax structure.
Texas has also chosen to diversify its economy. Aware that the high oil prices of the beginning of the 2010 decade will surely not return, the oil giant is today also a powerhouse in renewable energy generation. In fact, Texas today is the largest wind power generator in the country, with a capacity of more than 25,000 megawatts/hour distributed in wind turbines around the state.
The Lone Star State also aims to become a solar power giant. By 2023, it is expected that more than 21,000 megawatts/hour will be installed throughout the state, leaving behind California that has only managed to install 13,000 megawatts after decades of environmental regulations.
Teleworking has challenged the need to reside in California in order to have a well-paying job in technology. Without a doubt, California will have to make fundamental reforms to stop the migration of both skilled and unskilled labor to other states.
Among these reforms, California will have to review the overwhelming regulatory burden it imposes on its businesses, which today make it the second-most regulated state in the United States, as well as review its current tax system that penalizes capital accumulation and punishes the high-income population without translating into a better quality of life for the poorer population.
If these much-needed reforms are not implemented, California will continue to experience high emigration not only to Texas but to any state that penalizes private initiative less and allows its citizens to live without costing them an arm and a leg.
Economist, writer and liberal. With a focus on finance, the war on drugs, history, and geopolitics // Economista, escritor y liberal. Con enfoque en finanzas, guerra contra las drogas, historia y geopolítica